F' 7 Royal Welsh Fusiliers
After the Territorial and Reserve Force Act came into force on 1st April 1908, drill halls were built in several towns. Towyn was one of them.
Now called Neuadd Pentre, this hall was built in 1912 as a Territorials' drill hall. As well as being used for military training, it has been used over the years by the community for a variety of social and leisure activities.
The building was extended and refurbished with a grant of National Lottery funding from the Arts Council for Wales in order to house a restored Wurlitzer Organ which was installed in 1996. According to
http://www.organ.co.uk/tywyn
the organ is a three manual, nine rank theatre pipe organ originally used in the Granada Cinema, Woolwich. 600 pipes and instrument mechanisms are housed behind the stage. This appears to be a rare modern use of a drill hall, seemingly time-expired, in yet another useful community venture, the Wurlitzer now regularly used to entertain in concerts and tea-dances.
The former Drill Hall now houses regular concerts and tea dances. (2007)
It seems to have its original door and latch.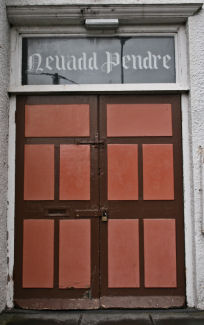 Main entrance door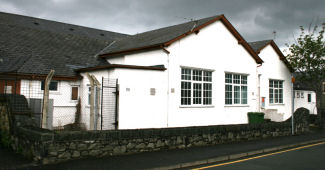 Brook Street elevation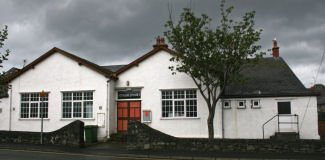 Brook Street elevation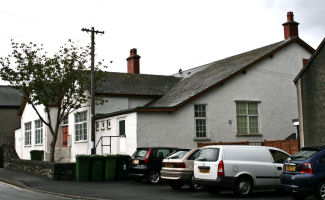 Brook Street elevation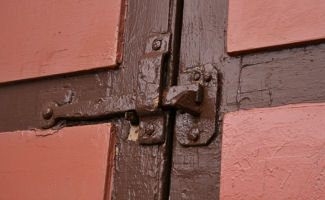 latch to main entrance door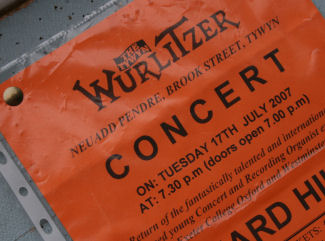 Publicity for a concert by the Tywyn Wurlitzer, which is housed in the hall.