ds 'A' Squadron Lincolnshire Yeomanry
'4th Battalion Lincolnshire Regiment; D Co., 43 High street.'
Armoury 43 High St

(All references Kelly 1913)

Stamford had two drill halls and both can be identified, though they have been developed.


Dolby's Stamford and Rutland Almanack, 1905, lists 42 and 43 as the Volunteer Drill Hall and Armoury. (An image is provided as evidence of its existence.) Ken Ford, in his diligently researched publication, "Who Traded Where", traces the history of the building. It was originally occupied in 1850 by a maltster and subsequently another trader extended into the premises.

The Lincolnshire 2nd Battalion Volunteers used 42-23 High street as their Drill Hall and Armoury in 1900.

In the 1920s, the Stamford Liberal Club used the building until the 1950s, when Bourne Dry Cleaners took it over. Now it is occupied by another dry cleaning company. (2007)

Thank you to the staff of the Stamford Tourist Information Centre for their invaluable help in tracing confirmatory evidence of this building's history.

The image from Dolby's Almanack is reproduced by permission of Stamford Library. We are grateful for their assistance.

A new Drill Hall was built on the north side of St Peter's Street in 1913 with a limestone facade and a date stone. It was converted to housing in the 1980s.

The facade remains, complete with its insignia, its datestone (1913) and its string course clearly stating: 'Territorial Army Headquarters'. The rear of the premises has been extensively altered. According to a local resident, this drill hall was a large one and is well remembered for dances and social events held there as well as its Territorial Army activities. [Photographs GMR, October 2007]

We are grateful for the additional information from Peter Golden, who adds that B Company of the 6th Battalion, Lincolnshire Regiment, departed for the continent from this Drill Hall on 22nd April 1940.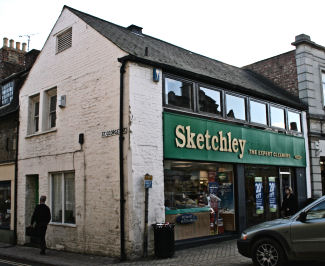 Redeveloped drill hall, 42-43 High street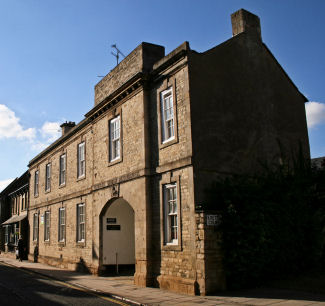 Front elevation, Drill Hall, St Peters Street
Front elevation, Drill Hall, St Peters Street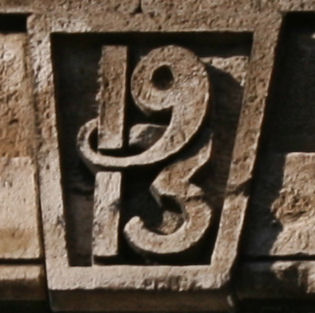 Keystone, St Peters Street, Stamford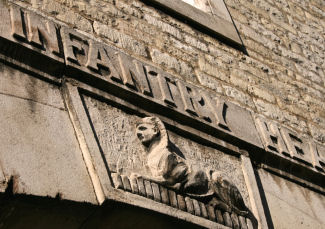 Lincolnshire Regiment plaque, St Peters Street