5th Battalion Lincolnshire Regiment (C Company)
ds 'B' Squadron Lincolnshire Yeomanry
Kelly, 1896, refers to the Armoury on Ashby road.
Kelly, 1913, records: '5th Battalion Lincolnshire Regiment (C Co.); Drill hall & armoury, Halton road.'
'The drill Hall, in Halton road, erected in 1899, at a cost of £1,700, is a structure of red brick with stone dressings, and has sergeant-instructor's quarters attached.' (Kelly 1913)
The Drill Hall has been refurbished and was re-opened as the Franklin Hall in 2001. It is used as a civic hall.
Spilsby's website,
www.spilsby.info
, refers to its opening by "Miss T. M. Maddison MBE, a descendent of Sir John Franklin. Miss Maddison spoke about Sir John and about the Hall which was originally known as the Drill Hall. When she was a little girl the Hall was used as a hospital during the First World War; she went with her mother to see the wounded soldiers."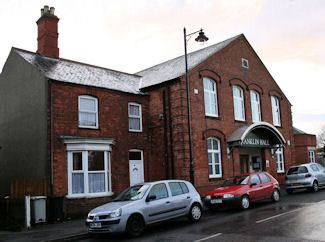 Halton road drill hall and adjoining house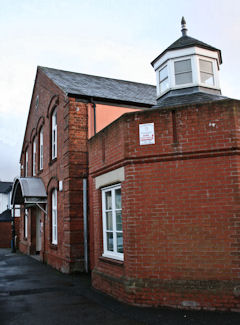 Halton road drill hall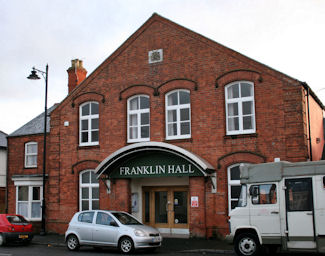 Halton road drill hall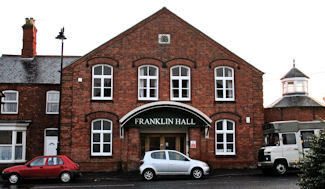 Halton road drill hall